12 Reasons to buy from The Didjshop
1 Our didgeridoos are genuine
Every didgeridoo on this site is guaranteed to be a genuine termite eaten didgeridoo handmade from Eucalyptus wood. To find out more about the techniques and processes involved, see how a didj is made.
2 Our didgeridoos are authentic Aboriginal craft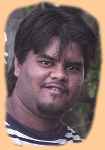 Every didgeridoo sold by us is harvested and produced by Australian Aboriginal people. All artwork on our didgeridoos is also guaranteed to be the work of Aboriginal artists.
By contrast, the vast majority of didgeridoos sold in Australia and on the Internet are made and/or painted by non-Aboriginal people. Sadly most of these are sold knowingly or unknowingly as Aboriginal arts and crafts. Aboriginal people feel resentment about non-Aboriginal people producing Aboriginal artifacts and art.
We encourage you to support Australian Aboriginals by not buying didgeridoos or other Aboriginal artefacts unless you're sure they were made by Aboriginal people. Check out artists and ethics to see some of our didgeridoo makers and artists.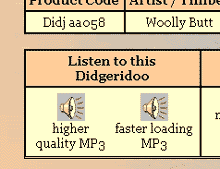 In our online didgeridoo shop you can see each individual didgeridoo and you can listen to most didgeridoos before you buy.
When you look at a page with didgeridoos on this site, you can click a picture of a didgeridoo to find more information about it - and view a larger picture.
Every concert class didgeridoo also has its individual MP3 sound file on that enlargement page.
No other didjeridoo shop gives as much information about each item for sale.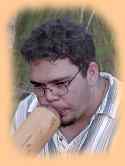 Every didgeridoo we sell is accurately and objectively graded for its sound quality.
We assess for back pressure, clarity, loudness, resonance, overtone, vocal abilities and the speed at which it can be played.
Almost all other didj sellers overrate their didjes to justify higher prices and gain extra sales. Didjes which some retailers sell as concert class didjes we would sell as 2nd class didjes. We tend to underrate our didjes so our customers will be pleasantly surprised when they get their didj. We're pleased to say that no customer has ever complained to us about the sound quality of our didjes!
For more information on our sound qualities check out what to listen for in didj sounds
5 Superior workmanship and warranty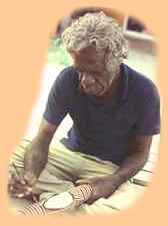 We pride ourselves in spending more time on each didgeridoo than anyone else in the industry.
Most didgeridoo sellers give their didgeridoos one quick coat of varnish and a very rough beeswax mouthpiece, while we subject each individual didgeridoo to at least 25 processes to ensure that it is a top quality artifact.
See about our didgeridoos to learn more about all the things we do to make sure you get a quality didgeridoo that lasts.
In fact we are so convinced of our workmanship that we back it with a 12 month warranty. We believe that we are the only didgeridoo seller offering such a warranty. See our Terms and Conditions.
We have over nine years of experience in the didgeridoo business. We have been wholesaling and exporting for more than eight years, mainly to overseas wholesalers who in turn supply musical instrument shops. So naturally, we specialized in producing high quality instruments. We also learned to protect our didgeridoos in the most effective way to prevent splitting and cracking.
We take great care of our customers' information.

When you buy something online, you send your credit card details encrypted with SSL to the server which houses the merchants site - but how does it get from there to the merchant? All too often with ordinary unencrypted email - open for anyone to read like a postcard. We use encryption software to protect the privacy of your order information from our server to us. PGP uses 2048 bit encryption where the industry standard SSL uses at the most 128 bit encryption.
Other didgeridoo sites have tried to sell us their email lists; we'll never pass on your information to a third party. Click here to view our privacy policy.

We'll send your didgeridoo via FedEx.
We'll email you with the consignment number and the FedEx web address - so once it's been dispatched, you can follow your didgeridoo from here to your door.
Don't take our word for it - see what satisfied customers had to say! Check out our Visitors Book and Testimonials page.
10 We're an ethical, caring business

We are committed to environmental sustainability - and to justice for Aboriginal people.
We only buy didgeridoos harvested and made by Australian Aboriginals. Part of our didgeridoo income goes towards replanting trees. All our energy needs are supplied by solar power.
Check out About The Didjshop. You may also like to explore our extensive links section.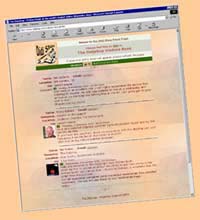 You'll find cheaper didgeridoos for sale on the web - or in the many shops around Australia which cater for tourists.
But if you want value for money and assurance that you're buying an authentic quality didgeridoo, you won't find a better deal anywhere. In fact our prices are cheaper than most other retailers who match us on only one or two of the above ten points.
We've kept prices stable for over a year, despite a some drop in the Australian dollar over that period.
It's a great time to buy a didj if you're outside Australia - but Aussies will also be pleased to know that we won't charge GST as an extra - we absorb it on your behalf. That's an effective 10% discount for Australians - because despite government policy, we refuse to charge our country folk more than overseas customers!
12 Our didgeridoos are individually engraved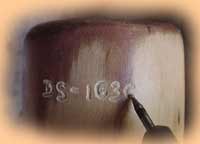 A final touch.
As a symbol of high quality and superior workmanship we engrave every didgeridoo we sell with a unique marking.
It's a mark of authenticity and quality - and will also help owners identify didgeridoos in the event of loss or theft.
Home | About Us | Checkout | Community | Help | Information | Shopping
Didj Forum | Send a Didj Greeting Card | Guest Book